Remembering Ava\
Adult Female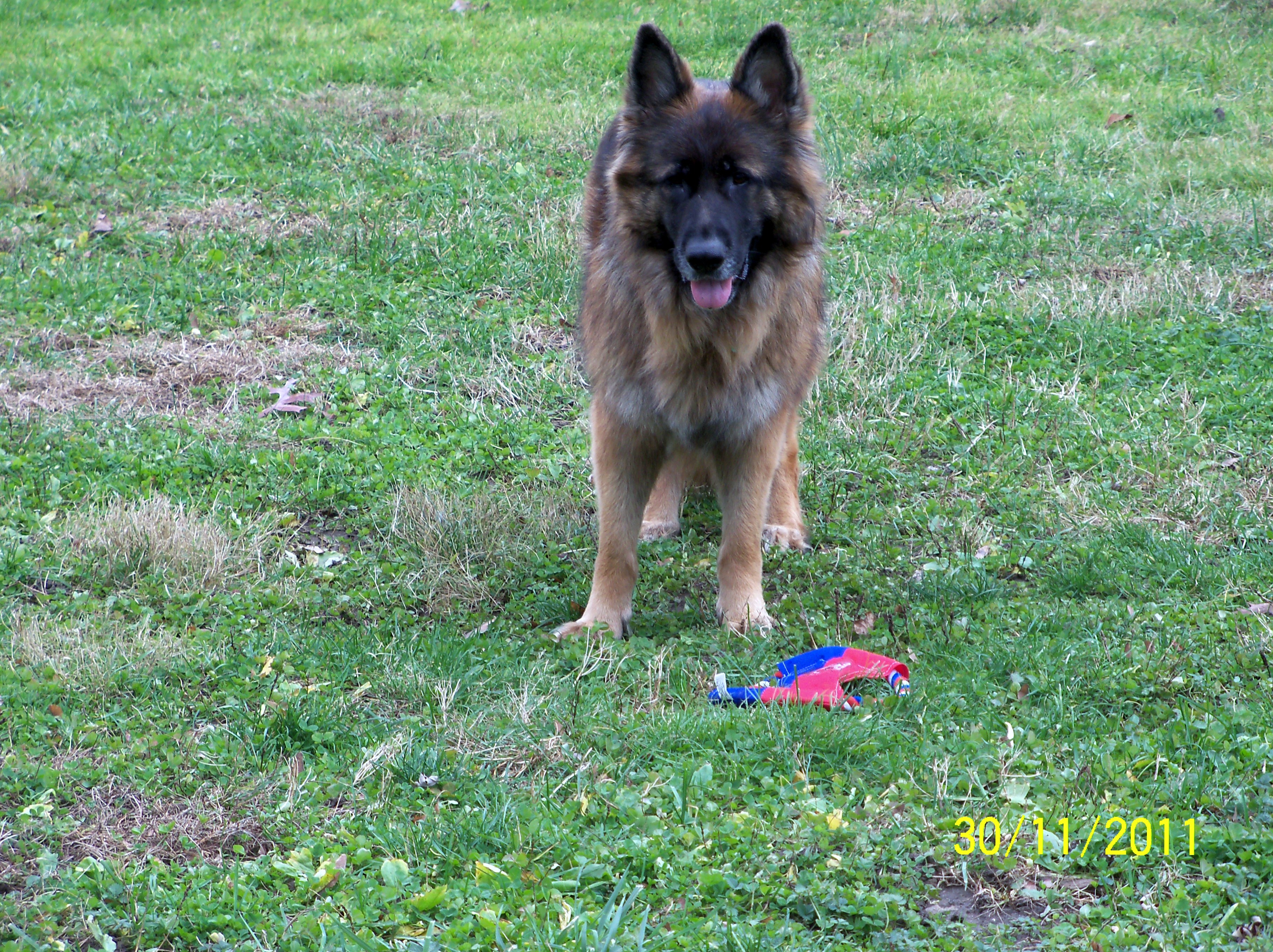 Ava
a "SPECIAL" needs dog

Those of you that are regular readers of our newsletter may remember that in early fall of 2011 the rescue had taken three special needs German Shepherd's into foster care : Ava, Maxine, and Teddy. Ava had allergy issues and failing kidneys, and remained in foster care.

Ava's update in the spring 2012 newsletter showed she had come a long way from the nearly hairless and underweight dog that came into the shelter in February of 2011. Early spring 2012 she was at 82 lbs and had a full plush coat, and Ava's quarterly kidney blood work, though not good, had not gotten any worse for nine months. She was still taking meds for bladder control and lower doses of allergy meds, along with a kidney diet; she was stable at that time.

Then allergy season hit and she was back to daily meds to control her symptoms which continued thru October 2012. In September she began eating less and losing weight. A new round of blood work indicated decreased kidney function and elevated phosphorous levels, also a weight loss of 12 lbs. She was put on additional meds and regained her appetite for a while. In the last days of December she again stopped eating. Lab work showed that her one functioning kidney had shut down. Ava passed on Jan 3, 2013.

Despite all of this, most days she was still a clown and kept her great personality. Ava was one of those that do not come along very often. Everyone that worked with her (shelter staff, groomers/trainers, Vet staff, and co-workers) fell in love with her. Maggie and I miss her very much.

There had been many adoption inquiries during the time she was with us but the realities of her medical cost and the uncertainty of her life expectancy put an end to most of those inquiries.

In the 16 months Ava was with us, her Veterinary cost and prescription medications had exceeded $5000. And this did not include Special diet, over the counter meds, and supplements (Pepcid AC, Benadryl, Multi Vitamins etc.) which ran close to another $200 a month.

If you would, please consider making a donation so that we can continue our work helping wonderful dogs such as Ava.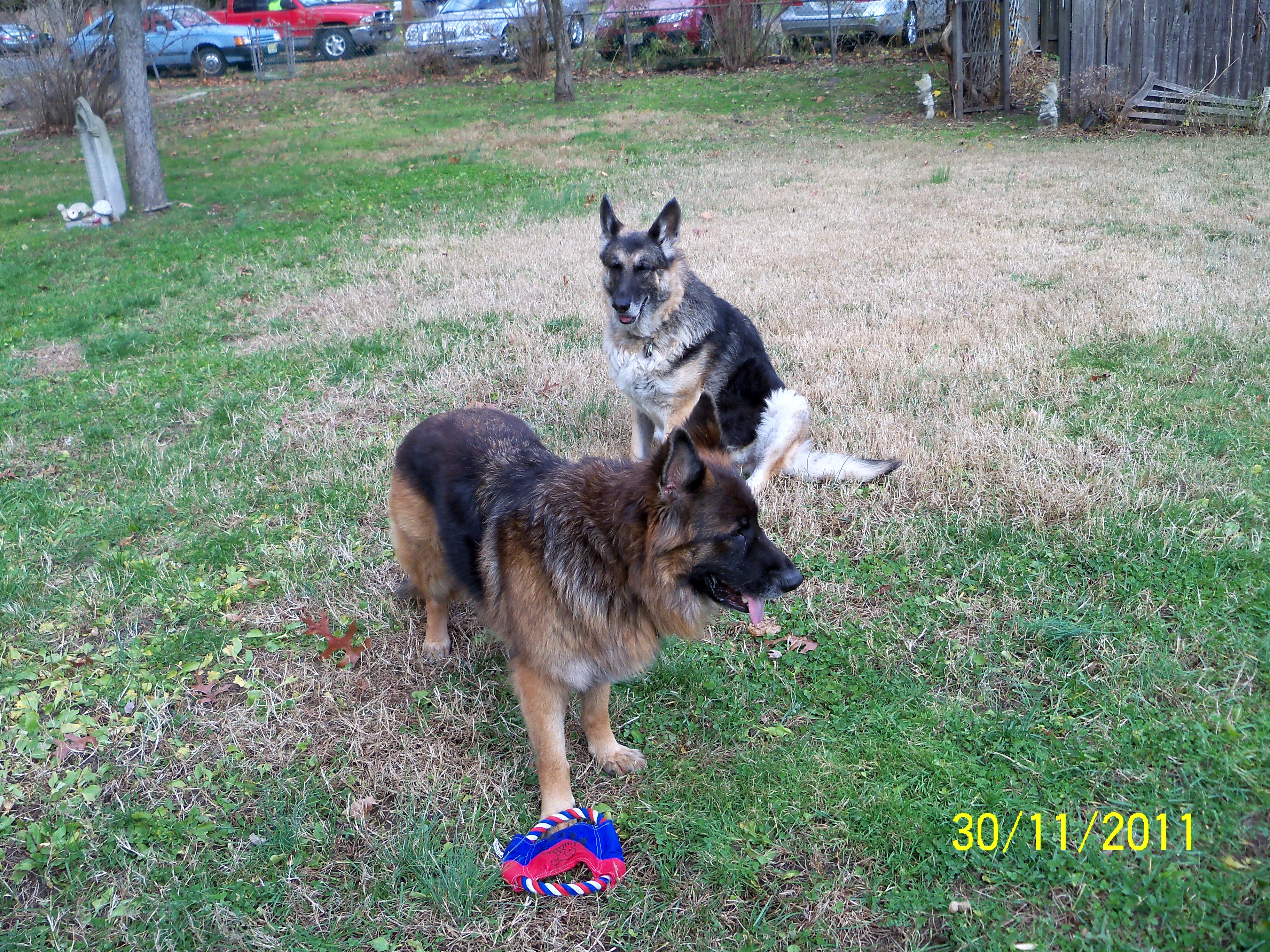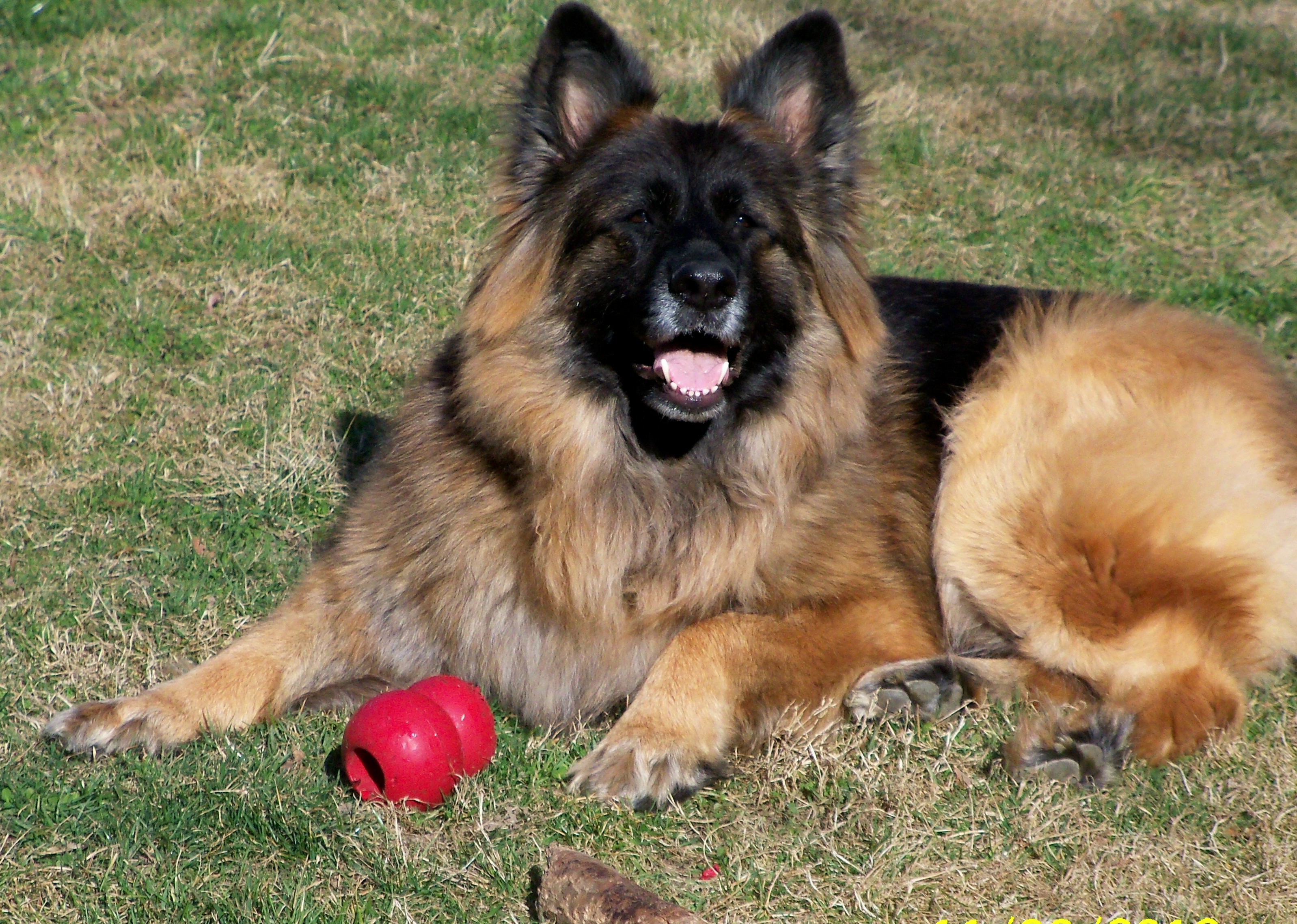 ---

Back to Dog List

Icon Key:

Special Needs

GSR-SP Newsletter
Want to subscribe to the quarterly GSR-SP Newsletter, filled with stories and pictures to make you smile?!
Click Here.